01/16/2012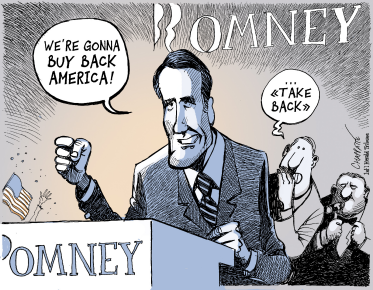 I bet when Mitt Romney was growing up that he rooted for Snidely Whiplash.
Read More
01/10/2012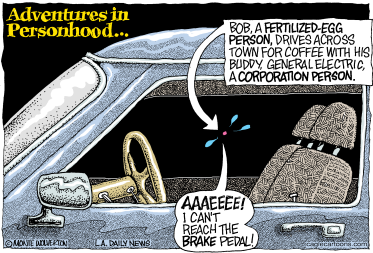 Personhood USA is working in 17 states to bestow civil rights on fertilized eggs and to protect them in the criminal code.
Read More
01/02/2012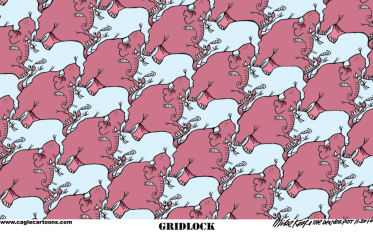 It's easier for me to believe in peace on Earth than to imagine Congress getting along.
Read More
12/23/2011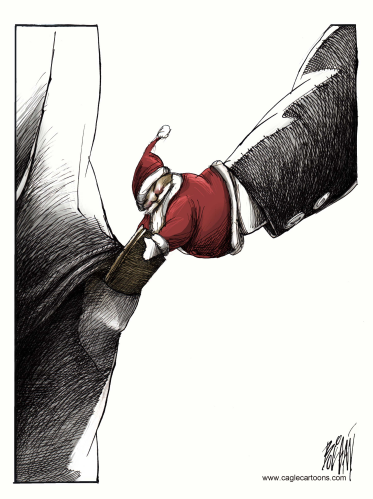 This column might offend you if you subscribe to the ubiquitous evangelical complaint that secular America wants to take the "Christ" out of Christmas.
Read More
12/19/2011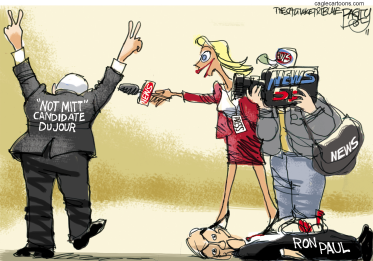 The most influential pre-primary debates ever left Iowa Republicans with the possibility of a Christmas miracle: These guys might actually let Ron Paul win.
Read More
12/09/2011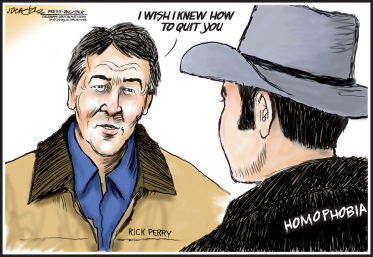 Rick Perry did not become the most powerful Texas politician since Lyndon Johnson by being stupid all the time.
Read More