Yesterday, a 5.8 earthquake struck Virgina, and shook up the entire East Coast, from Georgia to New England. Striking just before 2 p.m., many cartoonists were undoubtedly putting the finishing touches on Wednesday's cartoon before they had to quickly shift gears and pump out a new cartoon about the rare earthquake for their newspaper.
Nate Beeler, of the Washington Examiner, came up with this inventive and funny cartoon...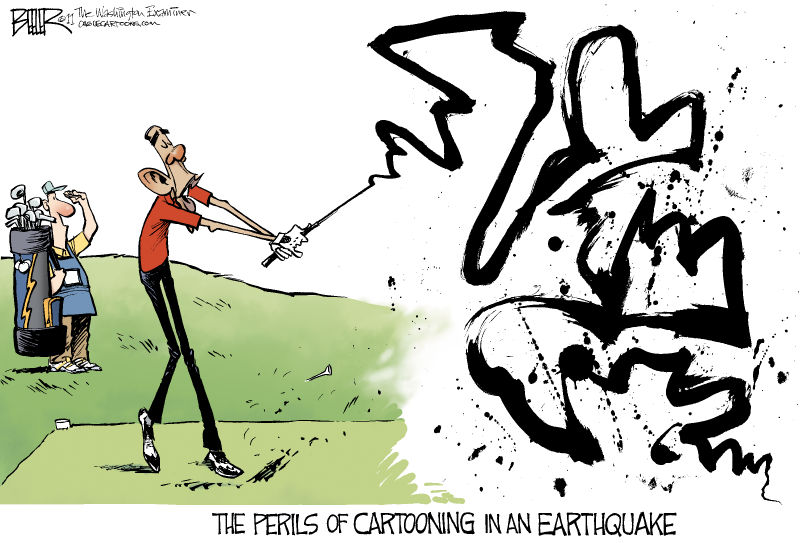 Mobile Press-Register cartoonist J.D Crowe thinks a little bit of a shake-up is a good thing...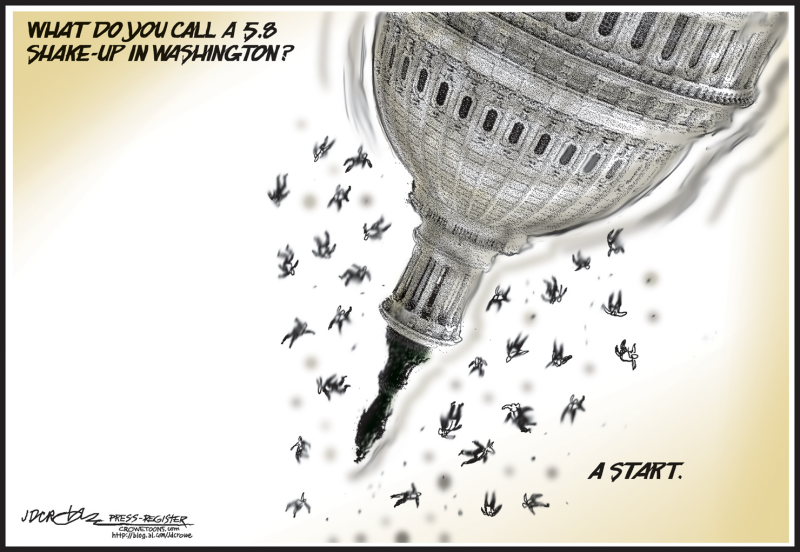 Rob Tornoe used the news of the injury of one of the Phillies' star pitchers as the peg for his Philadelphia Inquirer toon...
While John Cole of the Scranton Times-Tribune and Adam Zyglis of the Buffalo News, drawing hundreds of miles apart, proved that two great minds can think alike... and at the same time too...