Violence in Syria has spiked in recent weeks as President Bashar al-Assad continues a bloody battle against an uprising attempting to remove him from power.
Here's my most recent cartoon about Syria's bloody dictator...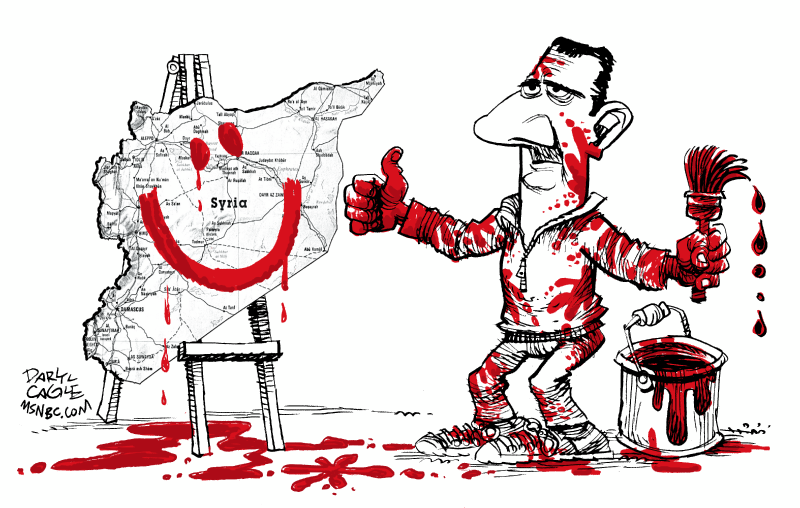 So far, al-Assad has lived up to the motto "like father, like son"...
He'll stop killing his own people one of these days...
Maybe Apple can help his murderous regime stay in power...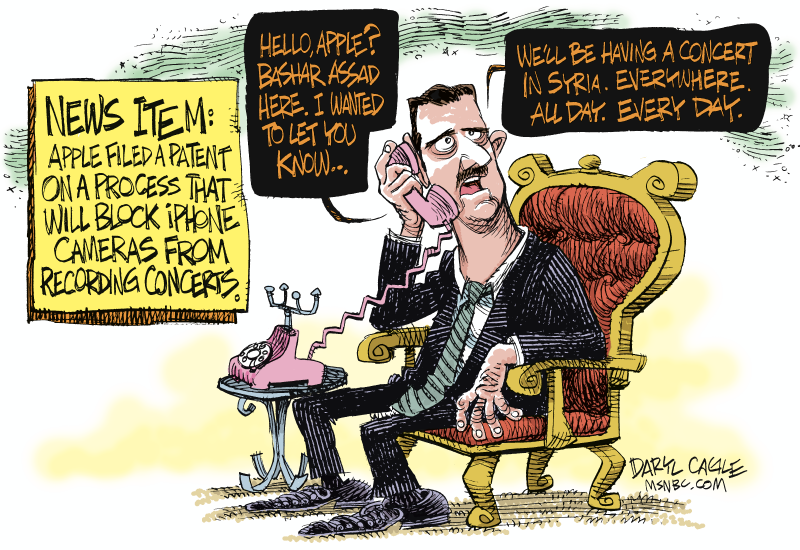 al-Assad has certainly survived longer in power than most would have thought. Here's a cartoon I drew back in 2005 after the U.S.-led collation invaded Iraq to depose Saddam...