12/13/2011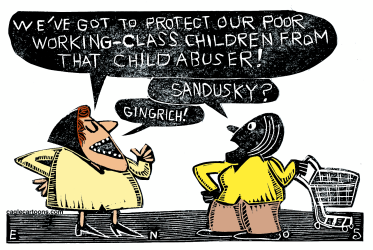 Republicans in general concern themselves with their fickle "job creators" not the staple of the American economy: job workers.
Read More
12/13/2011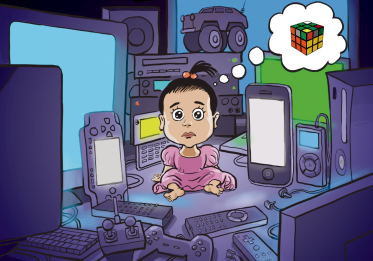 Boy, do we need to get back to the basics in America -- even with our toys.
Read More
12/12/2011
Okay. You can stop vibrating like a shaved poodle duct-taped to the foul pole at Wrigley during a night game in April. It's finally here.
Read More
12/12/2011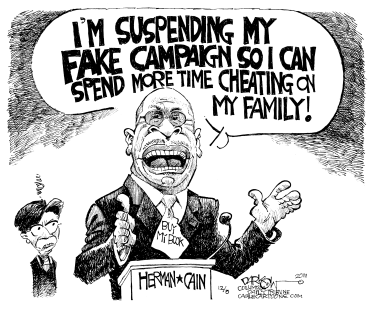 It's becoming difficult to tell if modern presidential candidates are writing books to help their campaigns, or campaigning to sell their books.
Read More
12/09/2011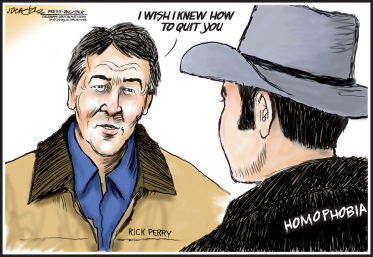 Rick Perry did not become the most powerful Texas politician since Lyndon Johnson by being stupid all the time.
Read More
12/08/2011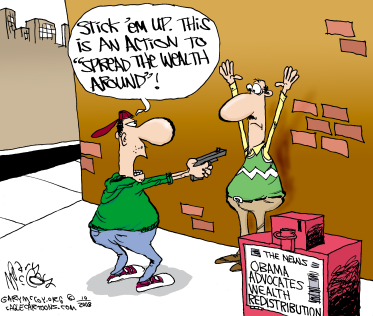 Newt Gingrich is right when he warns that the newest generation does not understand or appreciate the value of good, hard work.
Read More
12/07/2011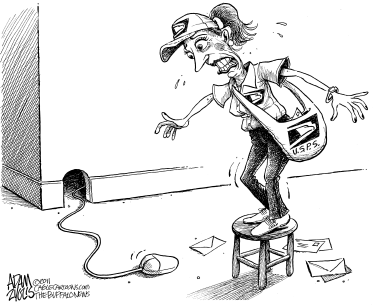 Tyrades! By Danny Tyree After the news of December 5, the future of the U.S. Postal Service seems nothing to write home about. With bankruptcy ...
Read More
12/07/2011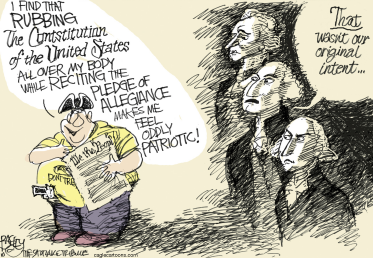 Republicans love to worship the Constitution as scripture. They also love to talk about adding some Even Newer Testaments to this sacred document.
Read More
12/06/2011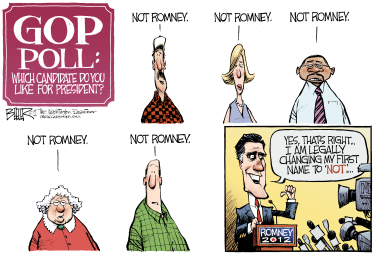 Whoever would have thought the once-fabled Republican establishment would be on the verge of losing control to Tea Party supporters, evangelicals and talk show fans?
Read More
12/06/2011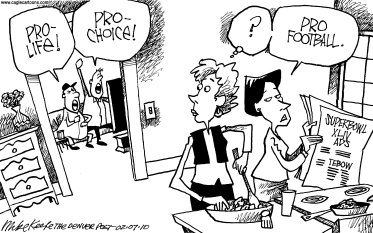 Despite the fact that America is self-identified as a "Christian" nation, Christian-bashing seems to be just about as popular a pastime as watching football these ...
Read More