01/31/2012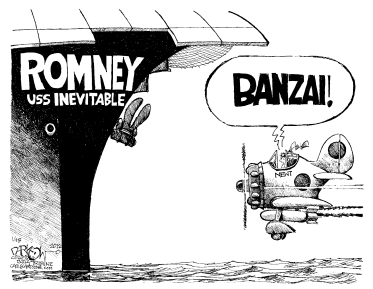 It's long been an unfortunate characteristic of too many Republicans to engage in internecine warfare.
Read More
01/31/2012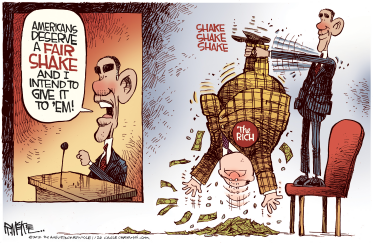 There's been a reversal of fortunes between Canada and America, and I'm not happy about it.
Read More
01/30/2012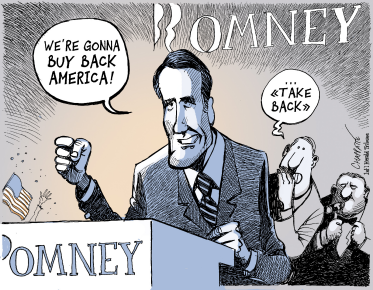 Inside the Mainstream, you will rub elbows with everything that is good and right and true and just about America.
Read More
01/30/2012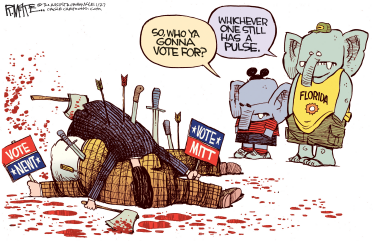 It's a two-man race now, Newt Gingrich vs. Mitt Romney. Here's the betting line on key categories.
Read More
01/30/2012
If the 2008 Democratic primary was The Amazing Race that followed compelling characters coast to coast, then the 2012 GOP primary is The Biggest Loser.
Read More
01/27/2012
On the Florida primary campaign trail, the DREAM Act refuses to die even though any possible success would be years away.
Read More
01/26/2012
The goal of the game is to reach a point where blood flow to the head is cut off and the participant feels tingly and ...
Read More
01/25/2012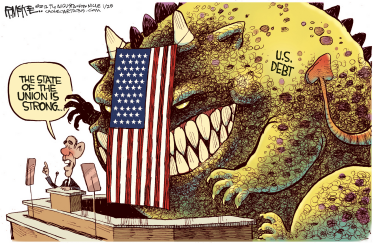 We have now sunk to a depth where the restatement of the obvious is the duty of intelligent men.
Read More