03/22/2010
"I'm a busy person. Why do I have to fill out this U.S. Census form anyhow?" "The U.S. Constitution says that every 10 years, the ...
Read More
03/18/2010
Making Sense, by Michael Reagan Anyone that knows my politics understands that I consider myself pro-life; however, as I have written often, I also recognize ...
Read More
03/15/2010
Congressman Eric Massa's abrupt retirement and his ensuing talk show blitz consumed the media with tawdry details of his career's implosion. The first and only ...
Read More
03/15/2010
Raging Moderate, by Will Durst This health care thing has driven people crazier than Johnny Depp in a Max Fleischer cartoon on acid. Pro or ...
Read More
03/15/2010
Their slogan wasn't "Irish need not apply." It was worse. I speak of a battle I witnessed in Old Town, Alexandria, Va., a decade ago ...
Read More
03/01/2010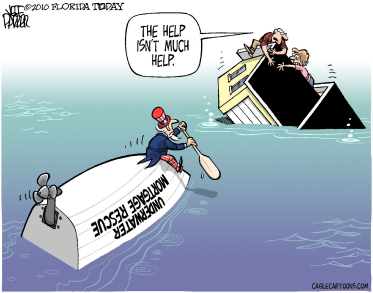 It's frightening, if you want to know the truth. I speak of the reversal of fortunes in the housing market. Research firm First American CoreLogic ...
Read More