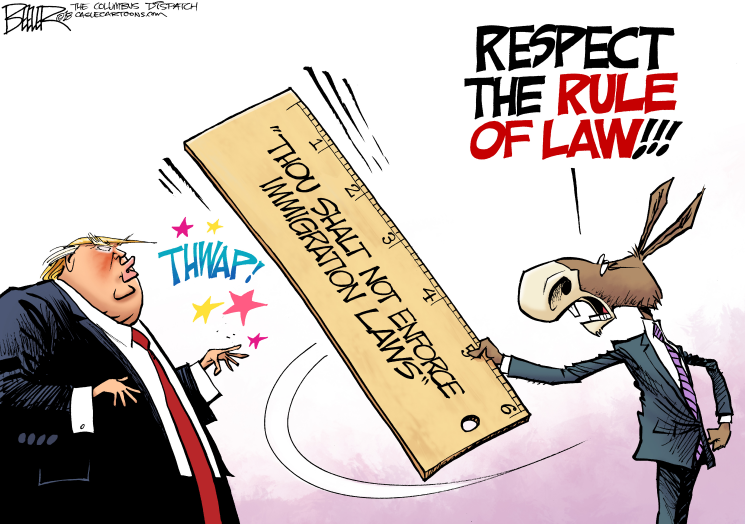 Immigration Fraud, Abuse Tip Line Lighting Up
Suddenly, emails are pouring in! On April 3, 2017, U.S. Citizenship and Immigration Services (USCIS) established an internet hotline to inspire individuals to report H-1--abuses and fraud.
The Fraud Detection and Nationals Security Directorate (FDNS) encouraged American workers and overseas H-1--visa holders to come forward with any tips they may have that relate to irregularities in the hiring process or in job assignments. USCIS also pledged to increase its efforts through a "more targeted approach" to ensure that American tech workers are interviewed for job openings. According to a USCIS representative during his interview with Newsweek, a plethora of H-1--abuses have caused "too many American workers who are as qualified [as visa holders], willing, and deserving to work in these fields [to be] ignored or unfairly disadvantaged."
Through May 21, USCIS had received about 5,000 calls from tipsters, an encouraging start but likely not reflective of the H-1--fraud's magnitude. H-1--fraud detection is an investigator's dream job - nothing but low-hanging fruit.
The longest standing, biggest fraud is employers' claim that not enough American tech workers are available and that, therefore, they're forced to recruit abroad. USCIS can begin its probe at tech companies that have booted Americans out the back door, and immediately escorted in H-1Bs through the front door. A brief interlude during the revolving door process includes mandatory training from the outgoing to the incoming, referred to as "knowledge transfer."
Although tech employers like to reference a 500,000 jobs shortage, they are actually prolific job-cutters. Challenger Gray & Christmas Inc., a job-search firm that compiles data on workforce reductions, found that technology companies have cut more than 413,000 jobs since 2012, including more than 96,000 in 2016. Wall Street anticipates that the layoffs will continue for the foreseeable future.
Employers disingenuously argue that they're importing what they like to call the "best and brightest." But, the visa holders aren't paid as if they're the best and brightest. In his written testimony submitted to the Senate Judiciary, AFL-CIO President Richard Trumka wrote: "According to a Government Accountability Office analysis of Labor Department data, 54 percent of H-1--visas are certified at the Level 1 wage (17th percentile wage) and 29 percent are certified at Level 2 wage (33rd percentile wage)." Trumka concluded that both Level 1 and Level 2 wages are below the local average, and therefore, 83 percent of H-1--visas are certified below the local average wage for their occupation.
The ultimate betrayal: even the Labor Department has sunk to employing cheaper labor H-1--visa workers. A Politico story found that the visa renewal applications of two systems analysts scheduled to work at the Labor Department's D.C. headquarters listed annual wages of $61,714 to $65,000. But after it analyzed the Bureau of Labor Statistics mean wages for the profession, Politico learned that in the D.C. area, the mean wage is $96,680.
Since Congress created the H-1--visa as part of the Immigration Act of 1990, employers' fraud and abuse have been common denominators that have helped displaced hundreds of thousands of American tech specialists. The federal government doesn't provide H-1--employment statistics, but Goldman Sachs estimates that about 1 million H-1Bs have employment authorization documents and hold college-level jobs.
The tip line is a good start, but will need vigorous follow up to send unscrupulous employers the message that H-1--visa fraud and abuse could result in criminal convictions, hefty fines and possible jail terms.
-
Joe Guzzardi is a Progressives for Immigration Reform analyst who has written about immigration for more than 30 years. Contact him at [email protected]