I'm having more and more fun drawing Mitt Romney. The grey temples, the perfect hair. Normally, good looking politicians are the worst to draw, and Romney looks like he belongs on "Mad Men", but I have to admit he's growing on me.
Here's Romney at the tattoo parlour...
Obama makes sure that Romney gives us nightmares...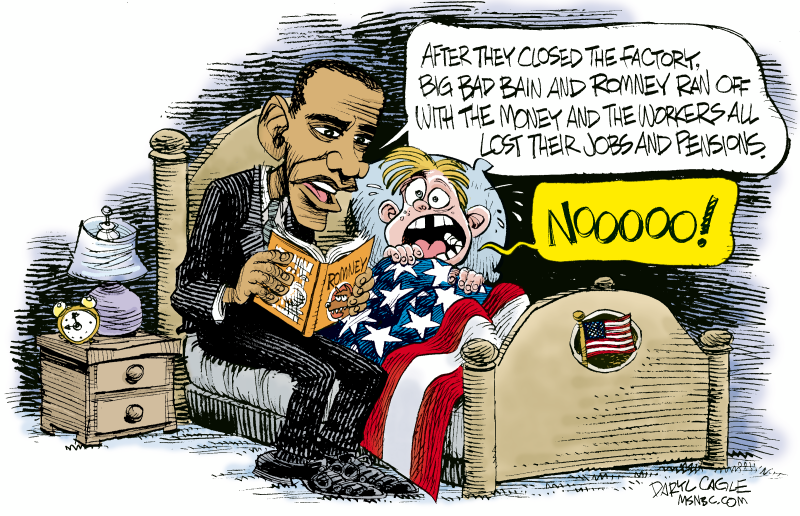 Romney and Obama have much the same style...