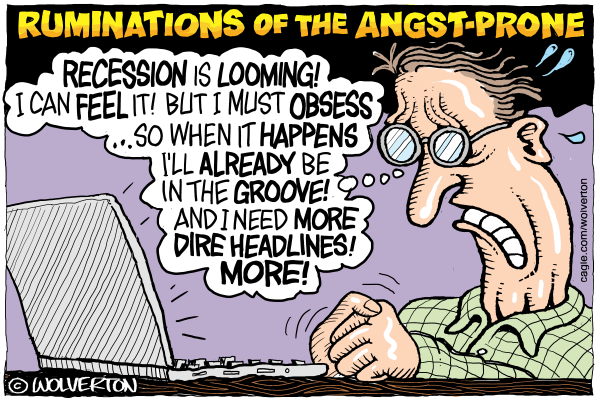 If you listen to pollsters and politicians, or consume heavy doses of social media and cable-TV news, you might come away thinking the nation is in a collective bad mood. We're said to be irritable, even hostile.
I've just come off a 18-day road trip that took me from New Hampshire to Florida, spending time in nine states. My sense is that folks are frustrated with pretty much everything over which they have no control: the economy, politics and global conflict, to name just three biggies. But it's a mistake to conclude that they're taking it out on each other.
Americans I encountered seem to be compensating by treating each other — and strangers like me — with surprisingly pleasant vibes, almost the way they did at the start of the pandemic.
My conclusions are unscientific. Yet, having spent much of my career studying human nature on "Candid Camera," I trust my instincts.
On I-275 in Florida I found myself having to pay a $1.75 toll with a 50-dollar bill. "No worries!" said the remarkably cheerful woman, laboring in a tiny booth on an 82-degree afternoon. "I've got plenty of change!" Still feeling guilty about the inconvenience, I fibbed, "I've never been on this road before." "Oh, what fun!" she chirped as I pulled away.
When the young delivery woman in Columbia, S.C., accidentally went to the wrong hotel, she ripped up the bill for my pizza and her boss tossed in a free desert and soda.
In Manchester, N.H., I was among 1,700 people at the SNHU Arena watching Seth Meyers do comedy. It was the most courteous, mild mannered crowd I've ever encountered. The cops were like ambassadors, explaining how the facility is struggling since the minor-league hockey team moved away.
At the Mayflower Inn in Washington, Conn., I watched a young man spend nearly 15 minutes carefully guiding a motorist to safety after a semi had wedged his car into an impossibly small corner of the parking lot.
In Harrisonburg, Va., the internet was out at the Hampton Inn and the manager insisted on giving me a partial refund. He was so apologetic you'd think an evening without wifi was something truly awful.
After my rental car blew a tire in Ocala, Fla., the guys at H&D Services could not have been more sympathetic and accommodating, replacing the tire while regaling me with stories about highway mishaps they've observed.
In Fort Myers, a city still struggling to recover from last year's devastating hurricane, employees were setting up holiday decorations at the Big Tower mall, where many of the stores didn't make it back and half the palm trees are supported by large wooden trusses. "I'm just glad to have a job," a middle-aged guy told me, as he stacked potted poinsettias in the shape of a ten-foot Christmas tree.
Look, I'm not naive about national discontent. But it's good to know the American spirit is more resilient than many influencers on the national stage would have you believe.
-
Copyright 2023 Peter Funt distributed by Cagle Cartoons newspaper syndicate.
Peter Funt's latest book is "Playing POTUS: The Power of America's Acting Presidents," about comedians who impersonated presidents.